Halfway Houses in Anoka, MN
Halfway Houses in Anoka, MN
Get Help Today - Free & Confidential 1-866-298-1229.

Our goal is to help those that need help. Our listings include as many halfway houses / sober living facility locations as possible for our users. Many of the in patient treatment center halfway houses offer low income and sliding scale payment programs.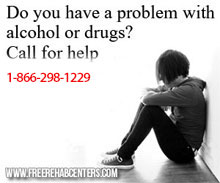 Halfway Houses Service Locations in Anoka, MN
Search Results
---
Find local residential re-entry programs along with resources for employment, government aid, local services including non profit assistance.
Visit Website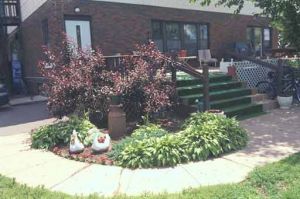 1410 South Ferry Road
Anoka, MN
- 55303
(763) 427-7155
45.1911547,-93.3913534
Business Hours9:00 - 4:00 Monday - Friday The men's facility is a huge four storied house located on the banks of the beautiful, picturesque Mississippi River in the City of Anoka, Minnesota. It is located approximately 15 minutes NW of the greater Minneapolis-St. Paul metropolitan area. It is a transportation hub of the North Metro area, due to the easy accessibility to the loc
Read Full Description
2532 North Ferry Street
Anoka, MN
- 55303
(763) 427-7155
45.2062730,-93.3892210
The program provided by Transfor
Read Full Description
More Halfway Houses
Only a small number of listings were found in Anoka, mn. We have listed some area listings below.
9201 75th Avenue North
Minneapolis, MN
- 55428
763-315-7170
45.0897170,-93.3972860
...
Read Full Details
351 74th Avenue NE
Fridley, MN
- 55432
(763) 786-8172
45.1033950,-93.2627000
Business Hours9:00 - 4:00 Monday - FridayTransformation House II A for Women - Fridley House - is licensed by the State of Minnesota to provide chemical dependency treatment services. One Fridley House women\'s program is housed in an eleven-plex apartment building. Transformation House Fridley is a Rule 31 licensed facility. It is spac...
Read Full Details
800 42nd Avenue North
Minneapolis, MN
- 55412
(612) 767-6601
45.0351910,-93.3036210
...
Read Full Details
4000 Washington Street NE
Columbia Heights, MN
- 55421
612-655-2887
45.0412161,-93.2565806
Christ Satisfies Transitional Housing offers a season of hope, achievement, restoration, growth, and continued healing in recovery and walking with the Lord.DescriptionOUR MISSION AND BELIEFSAt Christ Satisfies Transitional Housing, we believe that, by building a firm foundation and personal relationship with Jes...
Read Full Details
1500 Golden Valley Road
Minneapolis, MN
- 55411
(612) 520-4004
44.9988983,-93.2998675
...
Read Full Details
Did not find a location of interest?
Call us at 1-866-298-1229.
We have further locations that are not listed on the website.