Halfway Houses in Klamath Falls, OR
Halfway Houses in Klamath Falls, or
Call 1-866-298-1229 to speak with an alcohol or drug abuse counselor.

Our goal is to help those that need help. Our listings include as many halfway houses / sober living facility locations as possible for our users. Many of the in patient treatment center halfway houses offer low income and sliding scale payment programs.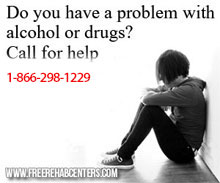 Halfway Houses Service Locations in Klamath Falls, OR
Search Results
---
Find local residential re-entry programs along with resources for employment, government aid, local services including non profit assistance.
Visit Website
3647 Highway 39
Klamath Falls, OR
- 97603
(541) 884-5244
42.1932320,-121.696629
We are a 60-90 day residential substance abuse treatment program located in Klamath Falls, Oregon.
Read Full Description
3647 Highway 39
Klamath Falls, OR
- 97603
(541) 884-5244
42.1932320,-121.696629
We are a 60-90 day residential substance abuse treatment program located in Klamath Falls, Oregon.We are a non-profit organization in our third year of operation. Clients participate in 22 groups a week. Clients are encouraged to explore community support such as AA.Clients are also encouraged to explore their own spirituality. Transformations Wellness Center's Client to C
Read Full Description