Home
»
Oregon Halfway Houses
»
Albany Halfway Houses
Oxford House Swanson Park
118 7th Avenue SW
Albany, OR - 97231
541-497-2105

Join HalfwayHouses.us to gain access to full contact information such as email and website URLs when available.
About Oxford House Swanson Park
Oxford House Swanson Park is a self-run, self-supported recovery house for recovering alcoholics and drug addicts. This facility accepts men only. Every Oxford house represents an effective and low cost method of preventing relapse. A representative of each House in the Chapter meets with the others on a monthly basis, to exchange information, to seek resolution of problems in a particular House, and to express that Chapter's vote on larger issues.
Residents pay rent, utility and other household expenses of Oxford House Swanson Park. This facility has a maximum capacity of 10 residents. This recovery house is part of a larger nationwide nonprofit organization.
Oxford House Swanson Park, like other halfway houses is a facility where people who underwent rehabilitation can re-integrate into society.
---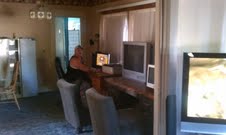 Locate Oxford House Swanson Park
---
Post Comment
---