Home
»
Virginia Halfway Houses
»
Williamsburg Halfway Houses
Oxford House Jamestown
2588 Lake Powell Road
Williamsburg, VA - 23185
757-645-4567

Join HalfwayHouses.us to gain access to full contact information such as email and website URLs when available.
About Oxford House Jamestown
Oxford House Jamestown is a democratically run, self-supporting and drug free home. Oxford House Jamestown is an all men sober house. Oxford Houses are a concept in recovery from drug and alcohol addiction. A representative of every House in the area meets with the others on a monthly basis, to share information, to seek resolution of problems in a particular House, and to express that Chapter's vote on larger issues.
Residents pay rent, utility and other household expenses of Oxford House Jamestown. There are 8 beds in this recovery house. This recovery house is operated by Oxford House, a non-profit network headquartered in Silver Spring.
Oxford House Jamestown, like other halfway houses is a facility where people who underwent rehabilitation can re-integrate into society.
---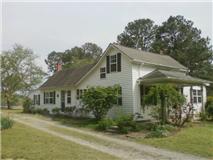 Locate Oxford House Jamestown
---
Post Comment
---