/state/ Halfway Houses
Home
» /state/

/state/ Halfway Houses

We provide listings of halfway houses and sober living facilites in /state/. Oftentimes there are close distinctions between the two. Some facilities do not want to be called halfway houses and others do not want to be called Sober Living Facilites. Our goal is to help those that need help. Our listings include as many locations for possible for our users. Many are also low income and sliding scale which are low cost and very helpful for those in need.

The bottom line is that on the details pages of each listing we try to make as clear as possible what type of assistance you can receive at the specified location. If you cannot distinguish this, or need more information, we provide websites and phone numbers for these listings. Give them a call to get complete information.

Use our search by city search box below to find the list of halfway houses in /state/. We have also listed the top cities in /state/ on the right side of the page. Visit those pages to find more information on our city listings.

Search halfway houses by city in /state/
Enter city name in /state/
: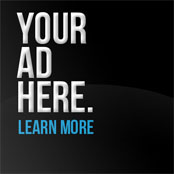 Get more visitors to your sober home.
List your sober home or halfway house in this prominent space.
Buy This Space Now
---