Poughkeepsie, New York
Halfway Houses
Home
»
New York Halfway Houses
» Poughkeepsie

Our goal is to help those that need help. Our listings include as many halfway houses / sober living facility locations as possible for our users. Many of the in patient treatment center halfway houses offer low income and sliding scale payment programs.

On the details pages of each listing we try to provide as much information as possible as to the type of treatment assistance you can receive at the specified treatment center location. Many are simply sober living halfway houses, while others are also christian alcohol or drug treatment. We also provide location websites and phone numbers for these halfway houses. Give them a call directly to obtain complete information and applications for treatment.

Our list is by no means inclusive and is always growing. If you know of any halfway house in Poughkeepsie that we do not have listed below, please help contribute by Adding a New Halfway House Here.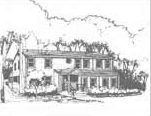 2103 New Hackensack Road
Poughkeepsie, NY - 12603
(845) 454-4661

Website
Dowling HouseMARC's OASAS licensed Community Residence (Three-Quarterway House) is located in Red Oaks Mill. It serves twelve men and women. The program emphasizes recovery and vocational development. Residents are expected to make the transition to full-time work or job training while at Dowling House and engage in the necessary support services to help achieve this goal. The ave
Read more
---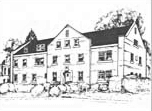 51 Cannon Street
Poughkeepsie, NY - 12601
(845) 452-8816

Website
Mid-Hudson Addiction Recovery Center, Inc. operates a continuum of residential programs serving individuals in recovery and their families. MARC programs include a Crisis Center, Community Residences and Support Sober Apartments. MARC's goal is to provide a safe, affordable, therapeutic living environment that supports and guides chemically dependent individuals as they progress towards
Read more
---
More Area Halfway Houses
Due to the small number of halfway houses in Poughkeepsie we have listed some area listings below.
52 Route 9
Fishkill, NY - 12524
(845) 896-5450
Halfway House Location:
13.89 miles from Poughkeepsie

Email
Website
Facility Facts:Female24 Women in RecoveryAverage Stay is 6-9 MonthsLocated in the Town of Poughkeepsie ...
Read more
---
127 Hickory Hill Road
Newburgh, NY - 12550
(845) 566-1224
Halfway House Location:
14.04 miles from Poughkeepsie

Website
Long-term recovery is a challenging path to follow particularly when you are just starting out. Sometimes a little extra support is needed to make it through the first few trials. New Life Manor provides this much needed support in the transition from intensive treatment to sober independent living. This 24-bed community residence pr...
Read more
---
Renwick Recovery Inc Residential Supportive Living Facility
131 Mill Street
Newburgh, NY - 12550
(845) 569-0775
Halfway House Location:
15.24 miles from Poughkeepsie

...
---
Rehabilitation Support Services Inc Chemical Dependence Comm Residence - Abel House
11 Twin Maples Plaza, Suite 5
Saugerties, NY - 12477
(845) 247-9110
Halfway House Location:
26.60 miles from Poughkeepsie

...
---
38 Old Ridgebury Road
Danbury, CT - 06810
(203) 792-4515
Halfway House Location:
28.88 miles from Poughkeepsie

Website
McDonough House is a 20-bed substance abuse treatment facility. Clients participating in the Intensive Program at McDonough House follow an individualized treatment plan with their primary counselor. Attendance to individual and grouped therapy sessions are mandatory. McDonough House Program -Individual counseling -Chemical dep...
Read more
---